Tubular Spacial
Jun 01
Doc Raptor (page 2)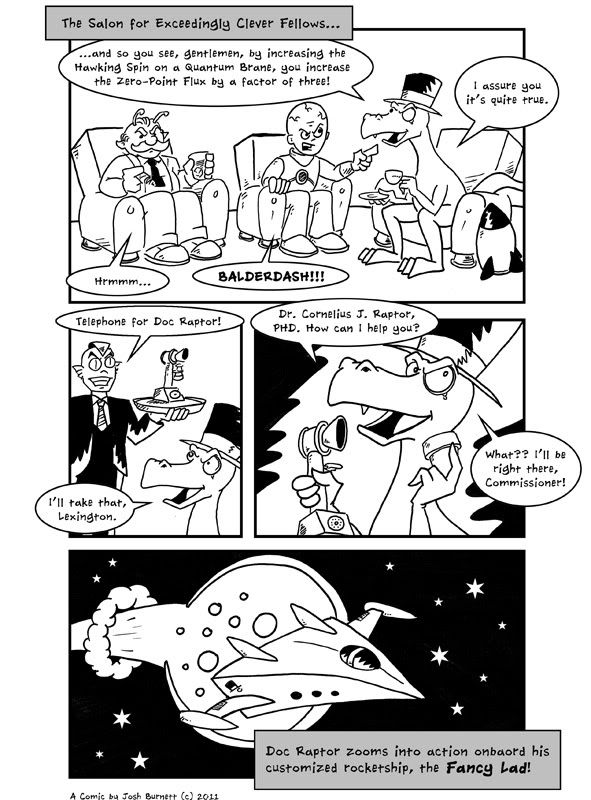 May 31
Doc Raptor! (page 1)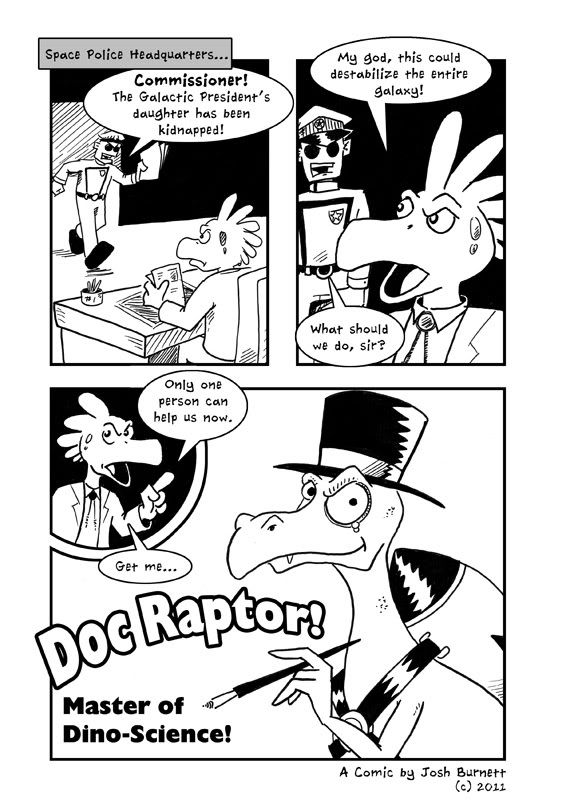 May 10
Adventure Jeff Punches the President!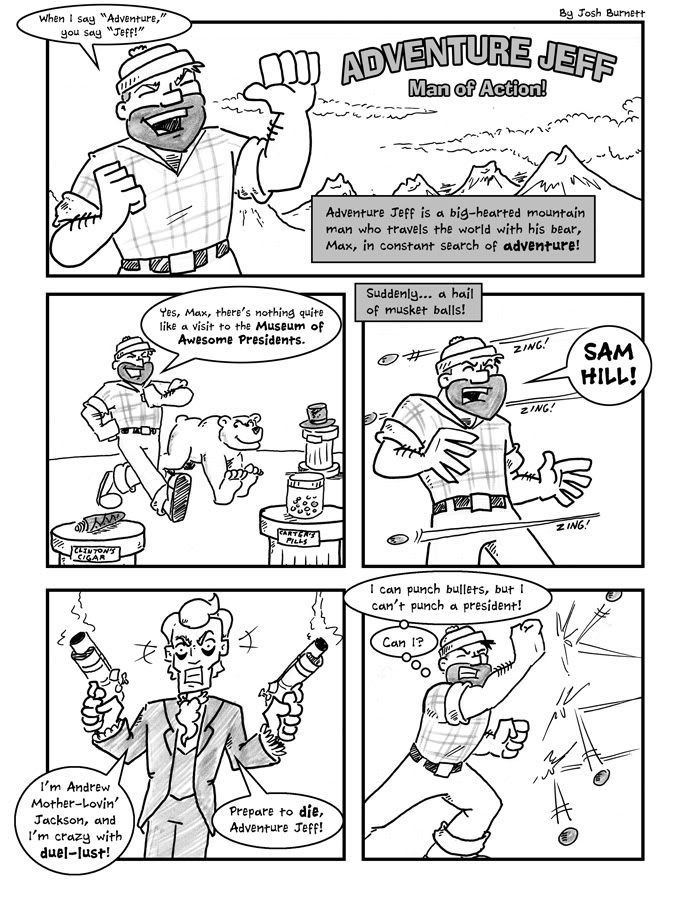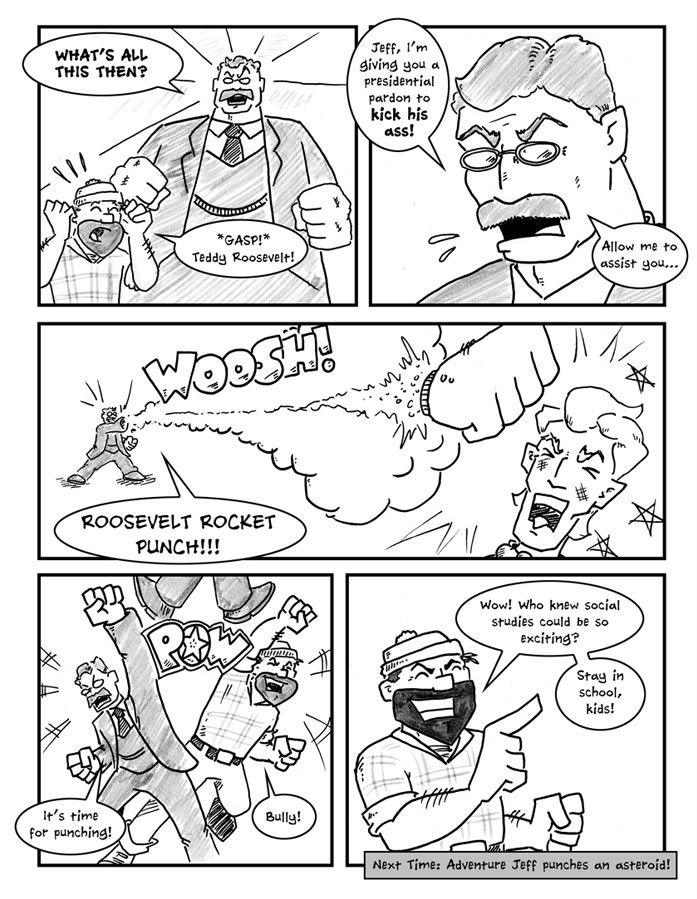 May 09
Stardust the Super-Wizard!
Fletcher Hanks is the Ed Wood of Golden Age comics. It's not that he was a bad artist or writer, his imagination and creativity just far exceeded his talent.  Stardust, Fantomah, and Space Smith are weird relics of the Golden Age, when the comics medium was still in its larval form, unsure of how it would develop. I love this kind of stuff.
Stardust the Super Wizard has the dubious distinction of being Fletcher Hanks' most famous creation. This Superman analogue doesn't quite "fight crime" in the usual sense. As Leighton Connor describes it, he's more like an Old Testament God handing down cruel judgement.  Like all of Hanks' stuff, he's public domain, so anyone can use him, and several have.  I felt inspired to pen my own Golden Age Stardust tale, and now I'm going to share it with you. Enjoy!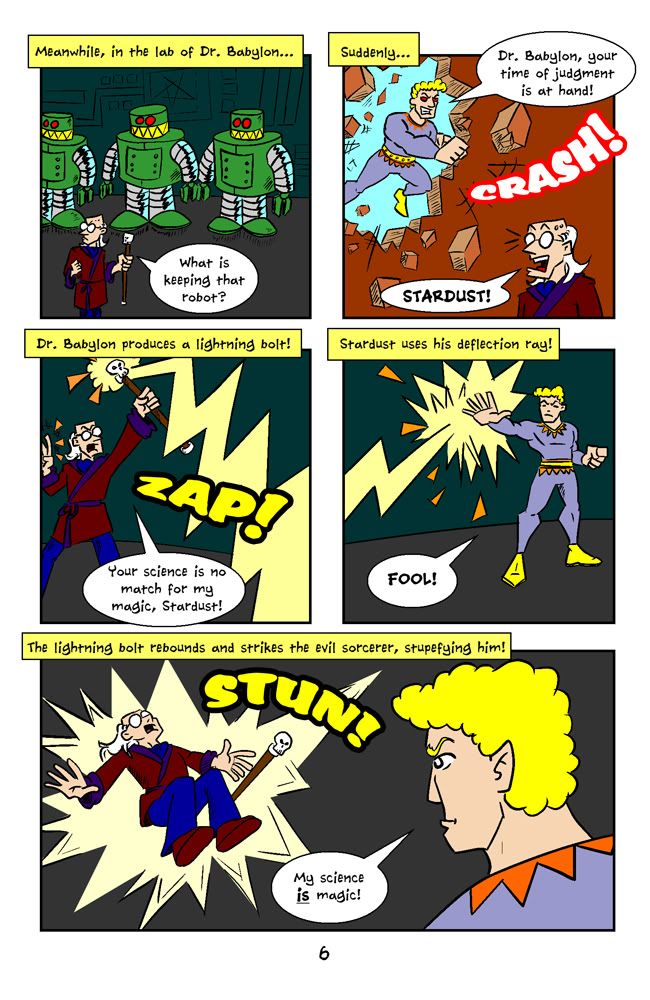 Adventure Jeff Makes Sweet Love to a Robot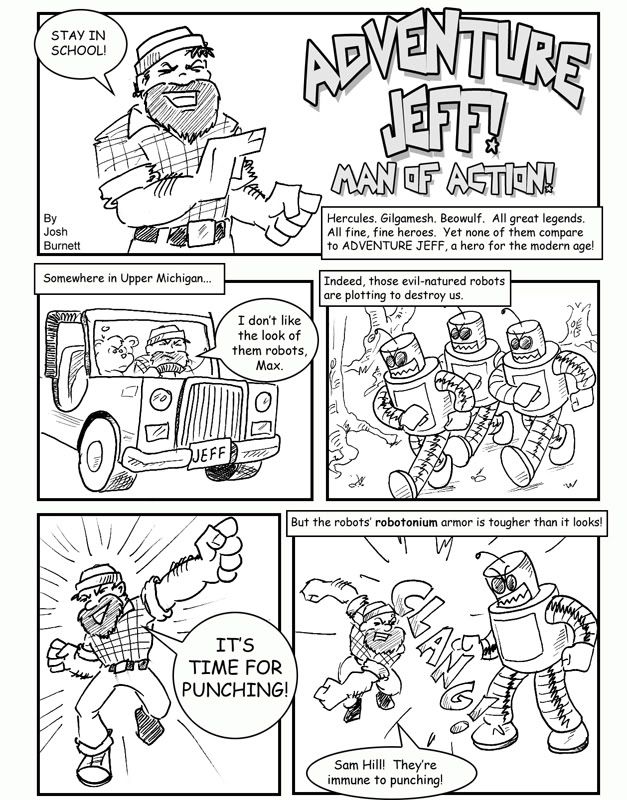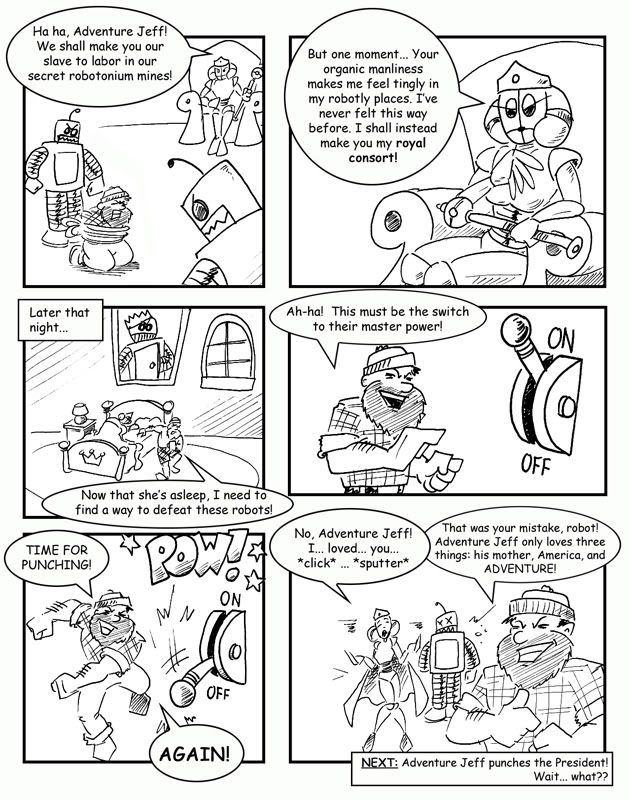 Adventure Jeff Punches a Volcano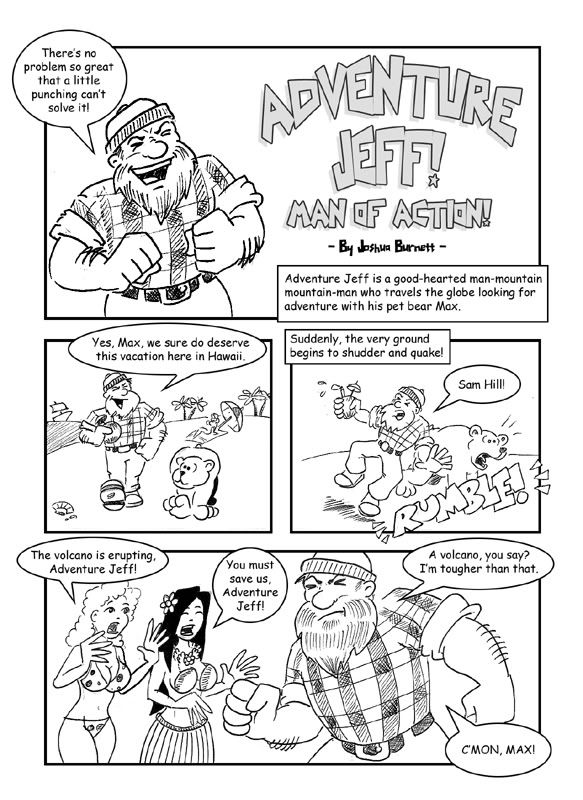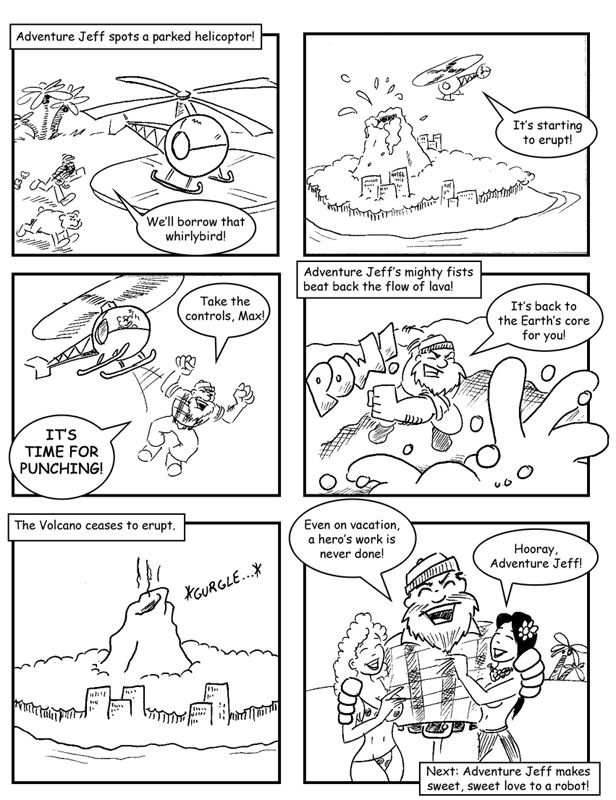 The Original Adventure Jeff.
From back in 2009. No Photoshop. All hand-created and raw.